Yesterday:
somebody sent me a link
it's a gallery with a lot of portraits ... conference participants
while looking for the guys I know, I became interested in the "views" value of each picture
the pictures are quite uniform, so what caused the difference? And, wait, why do the girls tend to have higher values?
some minutes later ...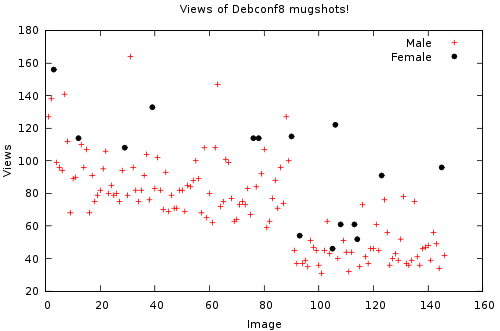 Now just draw the regression line and voila we got our classifier, not perfect but pretty good. Just one question: Would this also work at the annual meeting of your local Tupperware® consultants? Or can we just flip the classes?
NB: The later pictures (>90) were posted a week after the others, that would explain the gap.